Coming to the land of Long Khanh (Dong Nai) in the summer, visitors will freely explore garden tours with fascinating experiences. Recently, Long Khanh land is an ideal destination for many tourists, especially young people.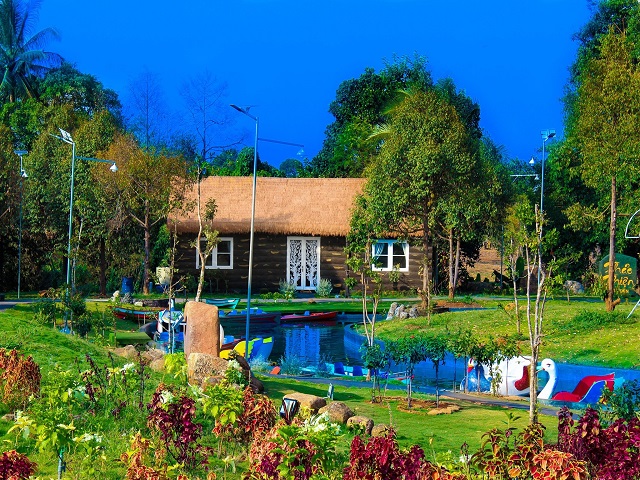 Located on the edge of Binh Loc bridge in the territory of Bao Vinh commune, Long Khanh city, Dong Nai, Thao Thien Garden is a complex of restaurants - hotels - cafes - entertainment and entertainment areas with an area of ​​about 7 hectares. follow the stream. Recently attracted by the "lazy river" surrounding the orchards and green meadows.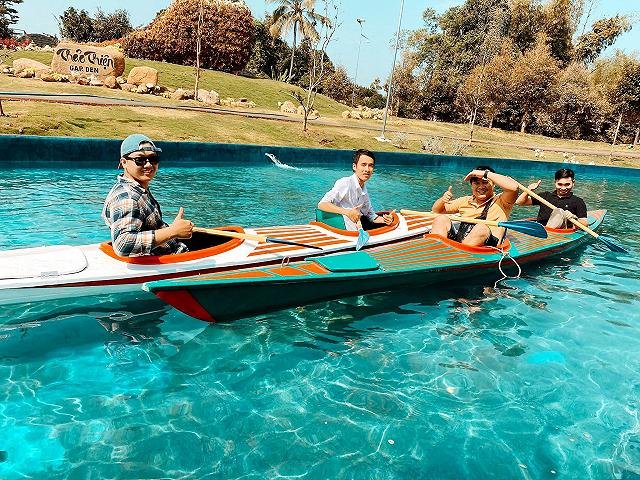 Thao Thien Garden is a complex including a children's swimming pool with various types of water entertainment, swan lake area (duck riding, yacht), National standard swimming pool (25 m length). , with 6 to 8 swimming lanes), shallow lake area, mini football field, tennis court according to international standards, along with hotel and restaurant area...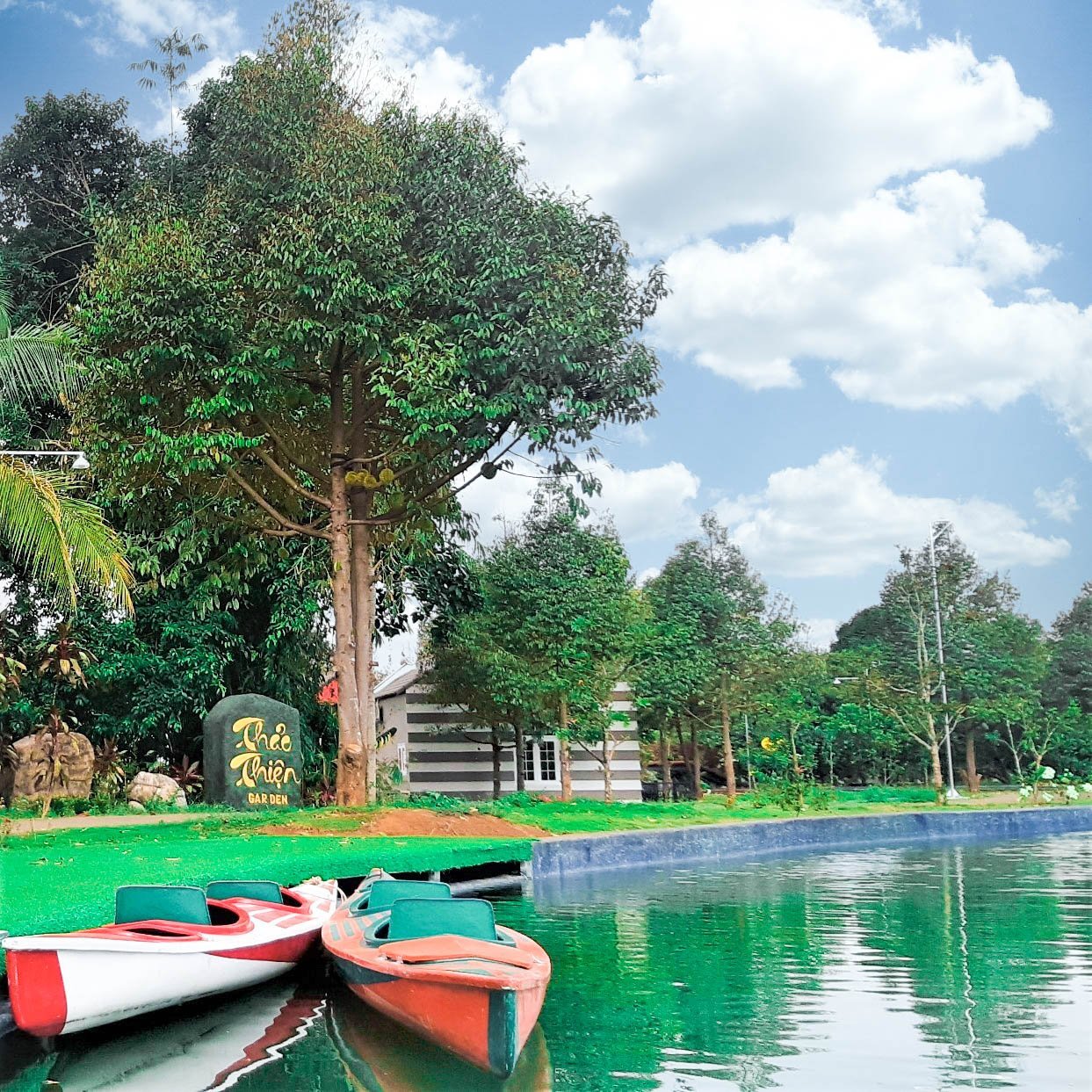 Experiences you can explore at Thao Thien Garden such as walking around the lazy river, breathing in the fresh air, trying out water games such as swimming, boating, duck riding, etc. .. Besides, you also do not miss the experience of visiting the ecological garden with diverse and famous tropical fruits of this land such as durian, avocado, grapefruit, rambutan, mangosteen... and enjoy clean fruit right in the garden.
Address: Le A, Suoi Chon neighborhood, Bao Vinh ward, Long Khanh, Dong Nai
Opening hours: 6:30 - 21:00
Entrance ticket: Adults 60k | Children 40k
DH