Hien Mat Pagoda, also known as Ruong Lon Pagoda, is located in Long Khanh City, Dong Nai Province. The pagoda was built in the style of Pure Land tones, has a unique architecture and a pure, cool space, attracting many tourists from near and far to the pilgrimage.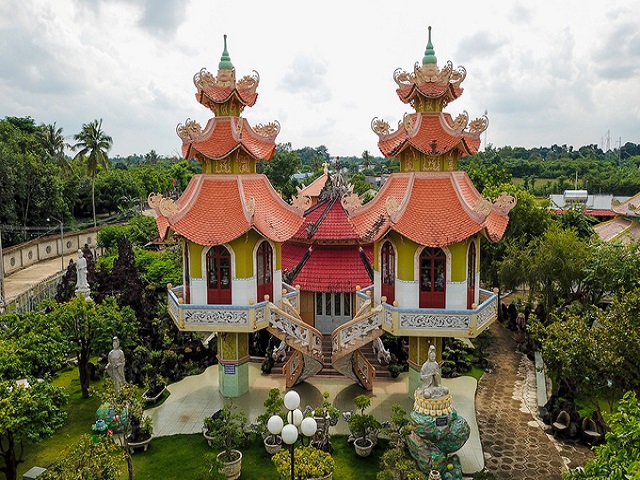 The temple gate is uniquely designed with large bamboo columns. Cool space with green mainly from surrounding trees and grass underfoot. Walking through the temple gate is a peaceful, green setting. Within an area of about 1 ha, there are miniatures, sculptures depicting Buddhist relics, Buddha statues are very delicate, harmonious and beautifully carved on display in a spacious, cool campus to bring For visitors the peace and peace of mind when visiting.
In addition, the temple also has many rocks of all shapes, arranged into natural cubes. The stones were elaborately sculpted into tables, chairs, Buddha statues, crockery cups and porcelain pieces that were cut evenly and beautifully and used to build boats, monks, dragons and seated platforms evenly arranged under the The canopy is arranged very harmoniously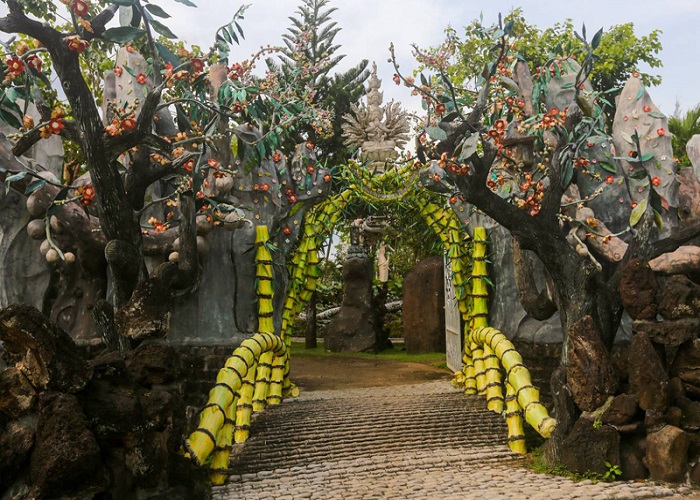 This is considered an ideal sights for tourists who like to learn about culture and spiritual tourism, giving visitors moments of peace and tranquility when coming to Long Khanh city.
DH