Located in Vinh An town, Vinh Cuu district, Dong Nai province, about 80km from Ho Chi Minh City. O Dong Truong Island, also known as Chim O Island, is one of the wild islands, located in the heart of Tri An Lake, with a peaceful and quiet beauty, with a system of shady trees and clean beaches. is an ideal destination for tourists to camp, walk, enjoy and relax every weekend or short holiday.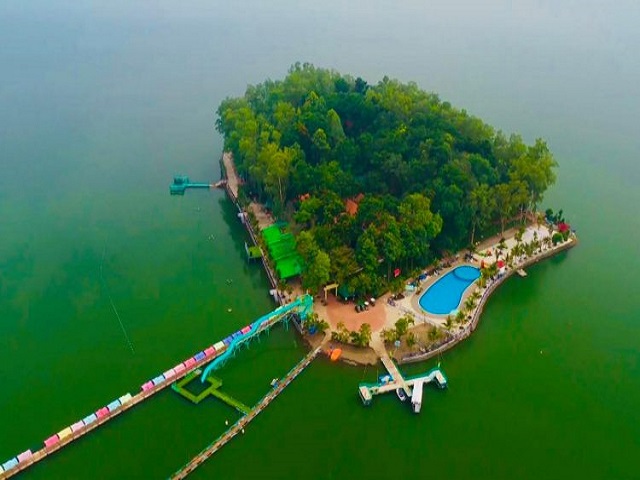 With a pristine area of 22 hectares, on the island, there are many famous fruit trees of this Southeast region such as durian, rambutan, mangosteen, etc. In addition, Dong Truong Island has been invested in farming. precious forest trees such as star tree, oil tree, wild cycad... create a green patch of nature on the surface of immense lakes and rivers.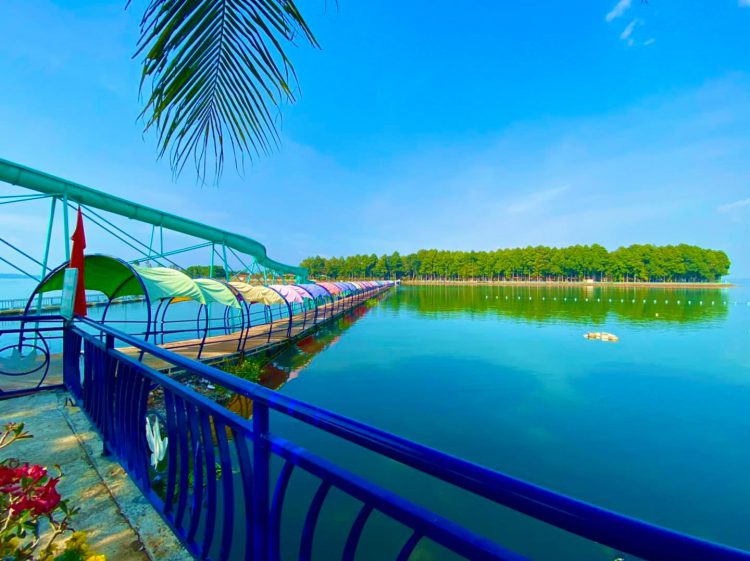 Like a pearl floating on water, coming here visitors will be surprised by the scenery of green leaves and hundreds of blooming flowers. The road around the island is sometimes lined with tall trees, sometimes fluttering with flowers and butterflies. The sandy beach at the end of the island, still lapping, is also a place where you can immerse yourself in the cool and clear blue water of the lake.
O Island and Dong Truong Island own for themselves wonderful natural scenery along with spaces of blooming flowers, lush green trees, and very attractive fresh lake surface. Visitors will be free to swim, soak in the water of Tri An Lake.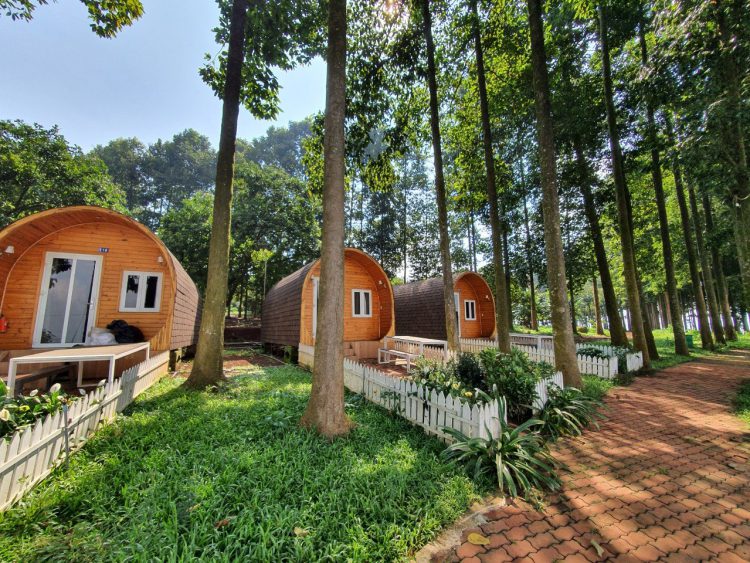 There are also many activities that many visitors enjoy such as during the day you can freely fish here, lie back on the swinging hammocks waiting for the fish to bite. In the afternoon, you can take a bath with friends or participate in fun activities to explore. The sunset gradually fades, it's time for evening activities, the lights brighten up the whole island, gather with friends and loved ones to enjoy a BBQ party with music, cool wind blowing and a black sky full of clouds. wow, that's great.
Thanh Xuan