Ben Nom - a branch of Tri An lake, in Phu Cuong commune, Dinh Quan district. In the dry season, viewed from above, green algae and undulating mounds create a colorful natural picture that captivates people. Ben Nom is a place "both familiar and strange", far from Ho Chi Minh City. Bien Hoa is not far away (about 65km), but still retains its pristine, peaceful and spacious beauty.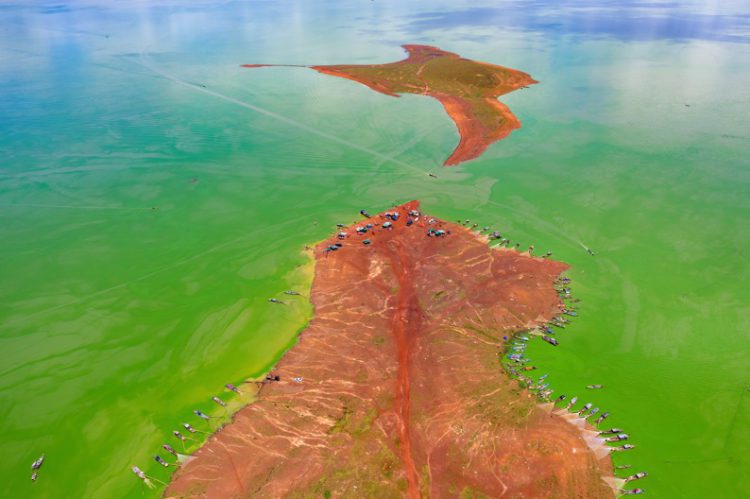 With the theme "New discovery, new experience", the program "Top 7 Impressions of Vietnam" was organized in response to the National Tourism Year 2022 as well as the desire to introduce to domestic and foreign tourists the best destinations in Vietnam. attractive in Vietnam. Saigon Marketing Newspaper has announced 35 destinations in "Top 7 Impressive Vietnam 2022". Dong Nai's work Ben Nom in the green algae season entered the top 7 in the category "Surprisingly beautiful when viewed from the air". The program voted for 5 categories: Magical waterfalls, Ecotourism attractions, Unique architectural works, Tourist attractions with impressive scenery and Unexpected beauty when viewed from the air.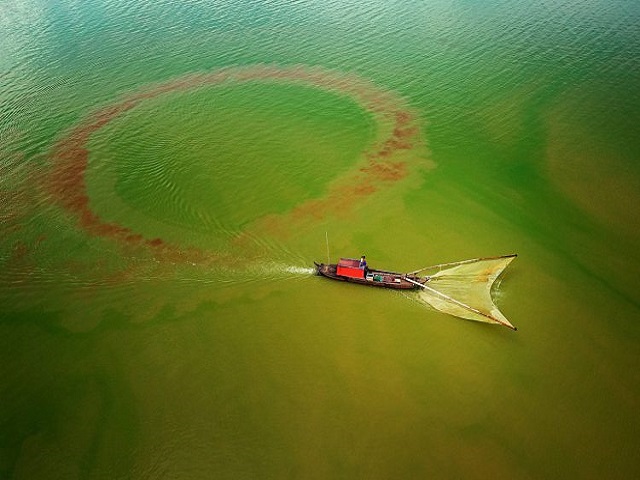 The green algae season in Tri An Lake seems to bring a new shirt to this artificial freshwater lake. By looking at any angle you can see this place poetic and romantic. Coming here to admire the scenery, you can take a walk along Ben Nom, go on the mudflats to zoom out into the distance.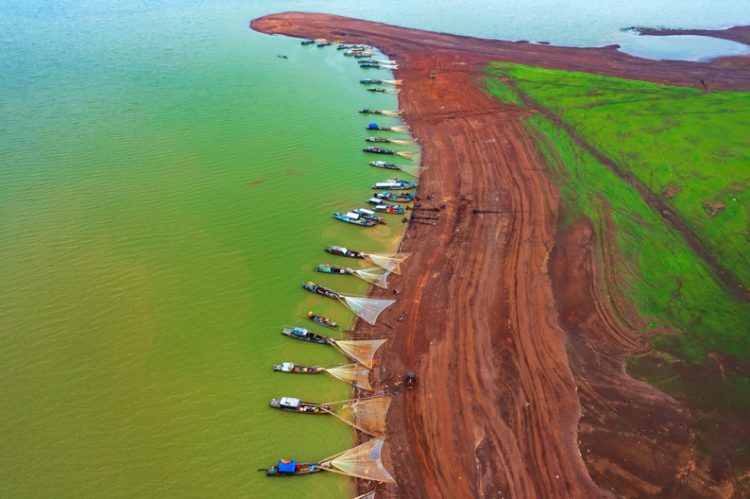 Currently, Ben Nom is a place that attracts tourists to experience the peaceful rhythm of life with many photographers coming to compose in the growing season of algae. In the photo, the fishing boats of fishermen stand out against the green background of algae.
Thu Trang