During the tours to the countryside of Phu Dien, a special impression is left on visitors by the vast fields of young incense, the bumpy trails between the fields or the passionate scent of lotus in the fields. Phu Dien commune, Dong Nai province is not only famous for its intercropping lotus and rice fields, but also the place where traces of volcanoes are left, which are 150 m high rocky mountains, located in the middle of the fields. Visitors can spend a day exploring Da Fiery Cross mountain, rowing SUP at Nam Tai rock lake.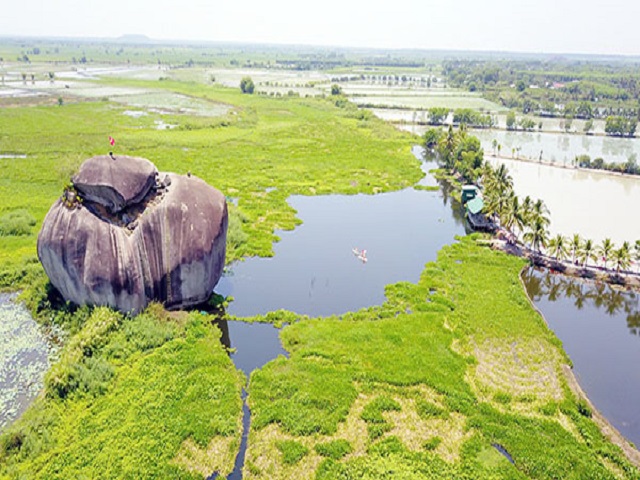 All year round, fresh water is supplied by the La Nga river and alluvial deposits, Phu Dien commune is a purely agricultural commune with high yielding rice fields, fish ponds, lotus fields, and lotus ponds in bloom this season, typically: Tra Co lotus dress. For memorable experiences, visitors can participate in cycling on the 7 km long road to visit rice fields and lotus ponds to see the green rice fields.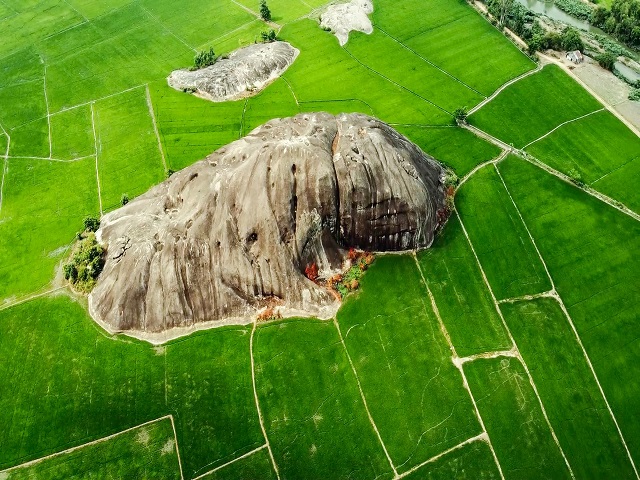 Different from vacation trips at luxury resorts, modern swimming pools... Here, visitors can experience many interesting physical activities such as cycling, SUP boating, rock climbing, waterfall bathing. With the cool natural water, you can feel very close to the farmers' livelihood activities in the fields such as: catching fish, finding snails, picking water hyacinth in the river... and also have the opportunity to explore the life in the fields. hometown of local people.
Not only tourists from afar, Phu Dien also attracts people in neighboring areas inside and outside Tan Phu. In the afternoons, when the farmers are about to go home, the fields are bustling with visitors, mostly young people who come to watch the sunset in the fields, explore the Fiery Cross and Nam Tai rocks. , lotus ponds…
Nguyen Yen