It is likened to the "Jade in the heart of Tri An Lake". The island is isolated on the lake bed, so it has fresh, cool and peaceful air. Traveling to O Island - Dong Truong, you will admire the wild, poetic landscape and enjoy the products of Tri An Lake.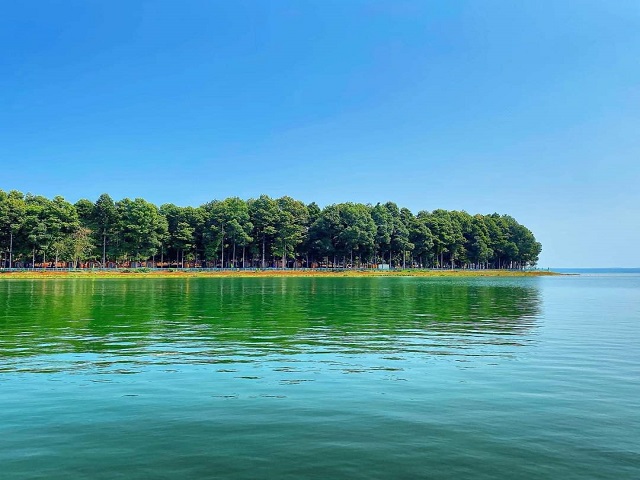 The island is isolated in Tri An lake, so tourists come here mainly for camping, picnics and barbecues. Enjoy the fresh, cool atmosphere around the island. In particular, rent a boat to explore Tri An Lake, which is considered as a place to play, picnic and camp for many tourists after a stressful week of studying and working.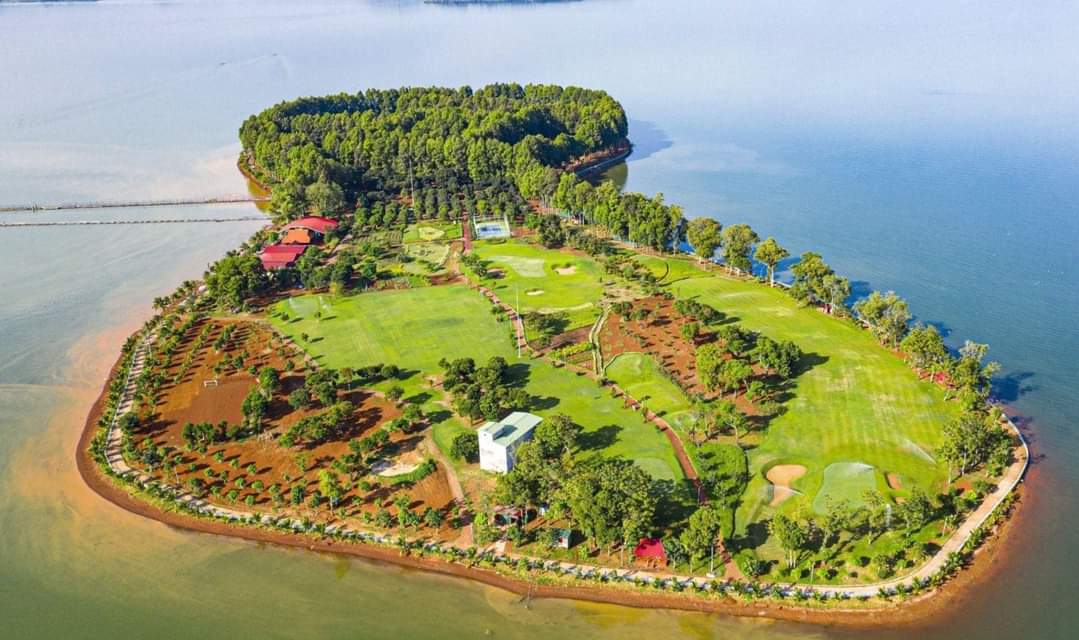 If you go by motorbike or car, you go along Hanoi Highway to Tri An junction, turn left, then go straight for about 17km towards Tri An. When coming to the center of Vinh An town, turn right along DT 762 road to Dong Truong wharf. From Dong Truong wharf, you can go to O Island by boat or canoe.
During the day, participate in activities such as cycling on the roads around the island, swimming, boating, fishing, ... At night, the camp is set on fire, BBQ party, star gazing together on the sky. night sky, chat with friends and spend a night on the island full of fun. A special highlight of this place is the peaceful and quiet scene with a system of shady trees and beautiful beaches. Surely this will be an ideal place for tourists to camp, walk and enjoy on weekends.
Thanh Xuan