Ta Lai tourist village, also known as Ta Lai Longhouse, is a community-based tourism model that creates peanuts in Ta Lai commune, Tan Phu district, Dong Nai province, 20m from Vam Ho lake and 100m from Cat Tien national park.
Ta Lai Ethnic Village is also known as a unique resort, with houses designed according to the original architecture of Chau Ma traditional longhouses including: roofs covered with embankment leaves, floors wood is cooled by a fan, and the walls and railings are completely made of bamboo, etc., creating harmony and harmony with the surrounding nature.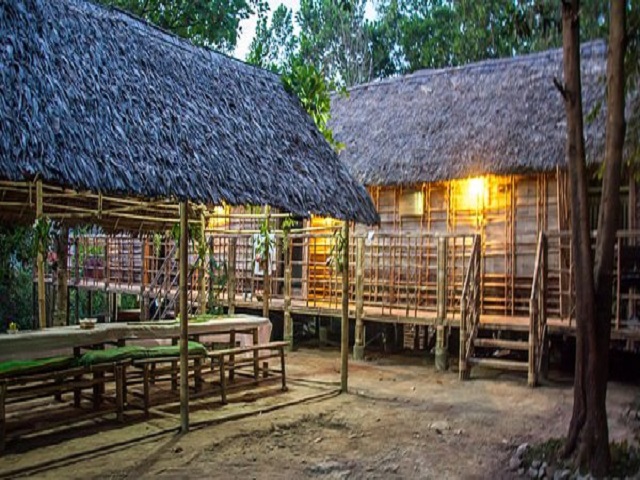 Coming here, visitors will admire the traditional woven fabrics of Chau Ma ethnic group from very rudimentary and simple looms. In the middle of the campus of Ta Lai Long House is a long row of tables, a place to exchange and exchange between visitors. In addition, there is also a bookshelf displaying outstanding sightseeing features of Ta Lai land, Tan Phu district, and the culture of local ethnic people.
Coming to Ta Lai tourist village, visitors will be able to participate in many interesting outdoor activities such as walking up the Green Hill, visiting cocoa gardens, coffee gardens, kayaking on the river, or cycling around. In particular, this place also organizes extra-curricular activities for children, such as: Easter Kid Camp for children from 6-12 years old, Talai Teenager Camp for children from 6-12 years old. children from 12 to 15 years old with community activities…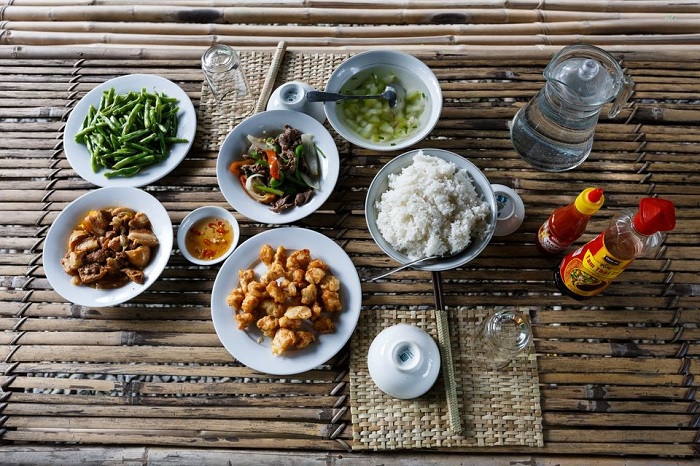 If visitors like to return to nature to feel the fresh, integrated space of the mountain nature, Ta Lai tourist village in Dong Nai is a great destination that you should not miss.
Nguyen Yen