Considered as one of the famous landscapes on La Nga River, located in the middle of sub-division 4, Tan Phu Forest Enterprise (Dinh Quan - Dong Nai). Mai Waterfall is associated with the apricot trees living around here, attracting tourists from near and far to visit and rest from an unspoiled place Mai waterfall gradually changed into a new piece of clothing, invested in many items to serve tourists coming to vacation. relax, have fun and enjoy the food but still retain the inherent natural and wild look.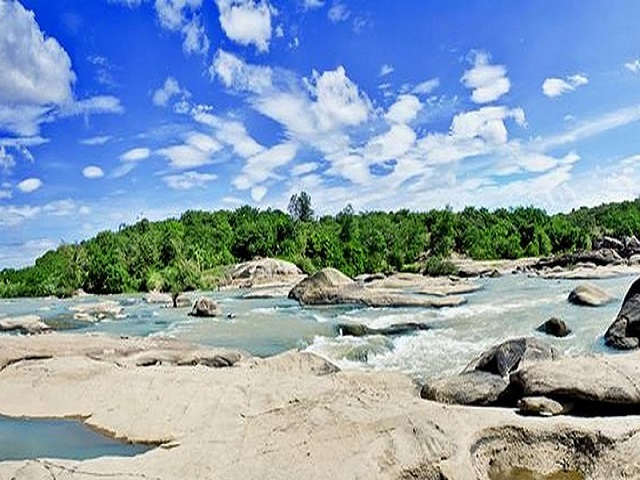 In the rainy season, the water blocks from above pour down rumbling, the water is cool like boiling, angry. Forest trees are crammed on the cliffs, many rock blocks of all shapes are arranged by the hand of nature to be displayed on either side of the bank or in the middle of the water. In the dry season, the rocks in the stream bed look like a herd of buffalo lying in the sun and wind, leaving rough marks...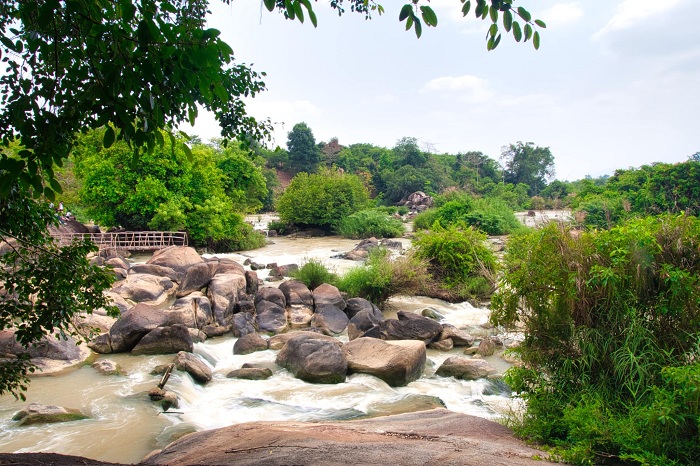 The atmosphere here is wild and mysterious, associated with the legends that are still handed down to this day. Standing on the top of Voi Phuc island, you can admire the panoramic view of Mai waterfall. The most interesting is probably the bonfire nights in the forest. When night falls, friends and relatives gather around a jar of can wine, in the gentle warmth of a campfire burning on a large rock placed in the middle of the stream, enjoying grilled fish on the spot.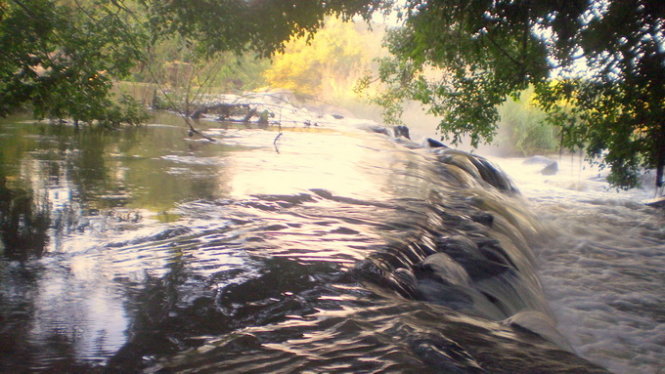 Coming to Mai Waterfall, visitors can immerse themselves in the cool water in the areas of the shallow lake bed. Around the waterfall, there are many large fields lined with green trees, which are suitable places to set up camping tents, enjoy the scenery, and experience life in the midst of the vastness. The space at Mai waterfall is very fresh, from the forest of cliffs to the flowers blooming with birdsong, all blend together to paint a very poetic picture, making all fatigue of visitors seem to disappear.
Thu Trang