Located in Mit Nai hamlet, La Nga commune, Dinh Quan district, Dong Nai province. This place serves Glampers staying overnight and is also ready to open to welcome coffee guests, check in every Tuesday and Wednesday. Tropical eGlamping is located on the top of a round hill, about 150m high, overlooking the panoramic view of the vast Tri An lake bed "blue and sunny lake". The resort is about 2 hectares wide with shady ancient cashew trees, slender trees stretching out to the poetic lake. The hill is only 550m from the lake, standing under the tree to catch the cool breeze blowing up from the lake, we feel like we can touch this gentle, clear lake.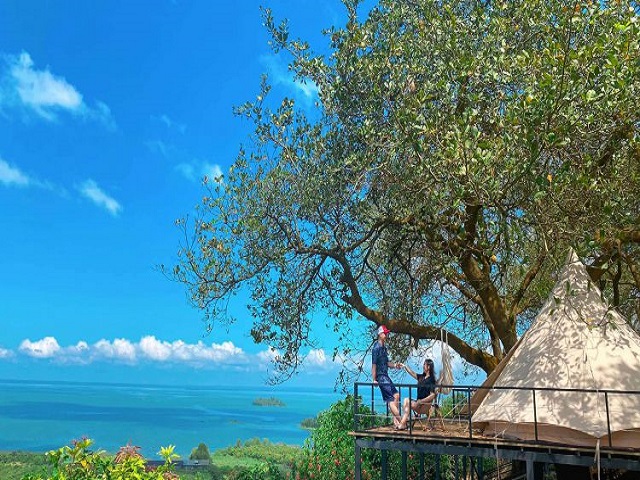 Coming to Tropical EGlamping tourist area, visitors can immerse themselves in nature, enjoy the wild but gentle beauty of heaven and earth, and enjoy the peaceful space here. Afternoon sunset creates a breathtaking scene, the sun ripens red on the trees, falls on the golden lake surface, and then the night gradually falls but still glows with its own light. At this time, we are satisfied with the dance of the night lights on the vast lake bed, where fishermen are plying their nets to make a living.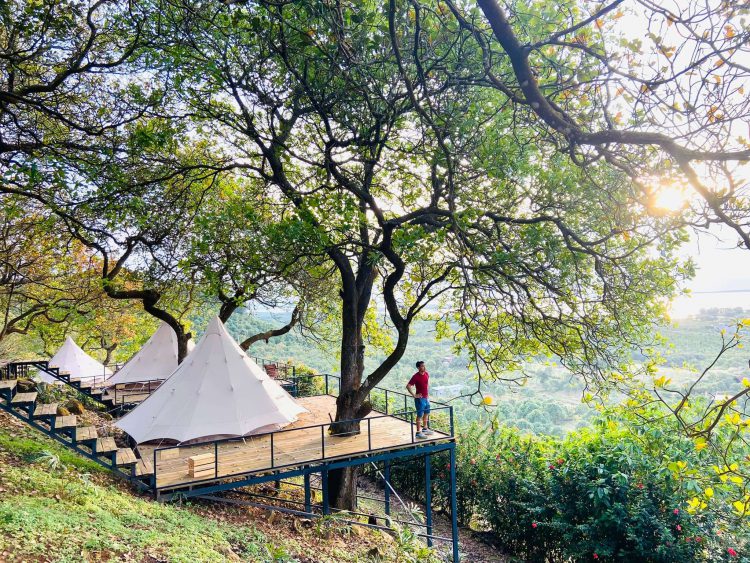 Besides, Tropical EGlamping also owns a very "chill" garden, which is the most beautiful place to watch the sunset on Tri An Lake. If you are looking for a peaceful and relaxing space for your short vacation, Tropical Eglamping suddenly emerges as a social phenomenon because of its well-designed and beautiful space. with tourists who follow the "green" lifestyle.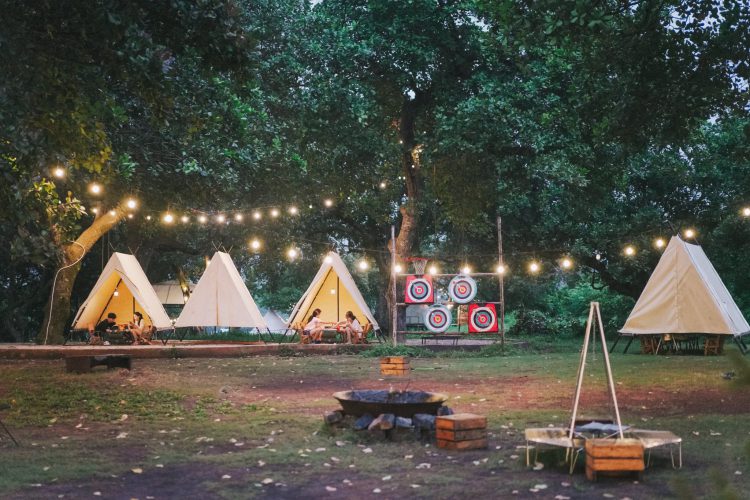 Tourist information: Tropical Eglamping – Mit Nai Hamlet, La Nga, Dinh Quan, Dong Nai
Website: www.eglamping.vn
Email: booking@eglamping.vn
Nguyen Yen