In the first lunar month every year, That Phu Ancient Temple, also known as Ong Pagoda (Bien Hoa City, Dong Nai) joins the festival. People and tourists from all over the world flock here to celebrate with many rich activities.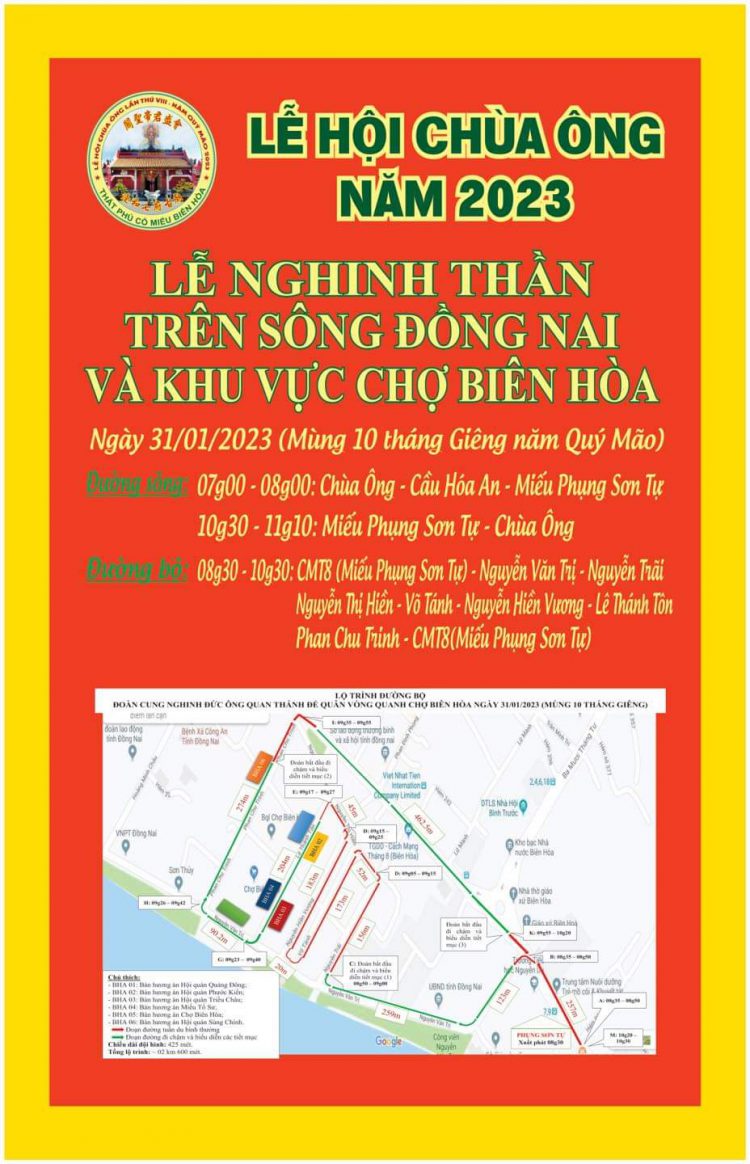 Ong Pagoda Festival is maintained and held annually as an activity linking folk beliefs in the long-standing cultural traditions of the two Vietnamese-Chinese ethnic groups. At the same time, it is also an opportunity for people to worship and admire the forefathers who have contributed to expanding and building the land of Bien Hoa and Dong Nai.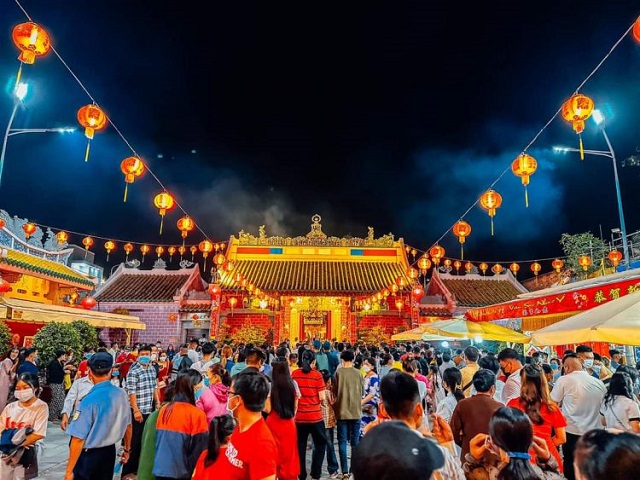 Ong Pagoda was established in 1684, worshiping Quan Thanh De Quan. This is the earliest Chinese temple in the South, associated with the immigrant community brought by General Tran Thuong Xuyen to settle in Cu Lao Pho - Bien Hoa in 1679, establishing Nong Nai Dai Pho - a trading port the first bustling metropolis in the southern land. Years ago, Ong Pagoda festival held simply, with few rituals. Since 2013, the festival of Ong Pagoda has been officially organized with grandeur, restoring traditional rituals worthy of the merits of the ancestors.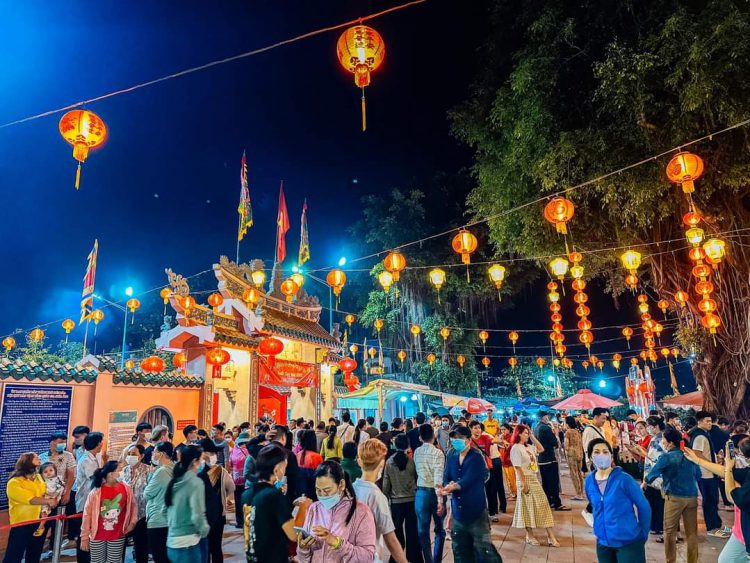 From January 10-13, at Ong Pagoda (That Phu Ancient Temple, Hiep Hoa Ward, Bien Hoa City) the Ong Pagoda Festival will take place. The ceremony will take place many rituals such as: worshiping God, worshiping Quan Thanh De Quan, Nghinh god ceremony, ceremony of releasing lucky air balloons and lanterns on Dong Nai river. Particularly on the evening of January 10, the opening ceremony of Ong Pagoda festival will take place with the following activities: incense offering, Vietnamese-Chinese music and dance program; performing art with stage excerpts Radiant history page…
Thanh Xuan