If you have the opportunity to come to Dong Nai, you can visit Vien Giac Thien Tu Pagoda (Cand Lamp Pagoda) - one of the famous temples in Dong Nai.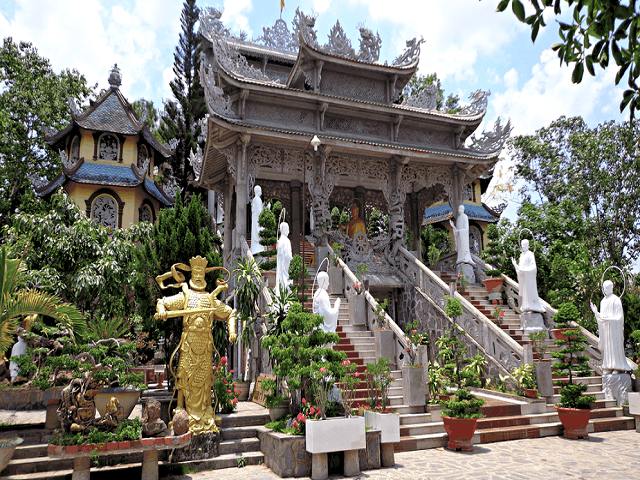 The pagoda was built in 1996, with ancient architecture in the style of Zen temples from the Ly - Tran dynasties, and a harmonious space between the beauty of nature and man-made. The Buddha statues that are decorated in the temple grounds are mostly made of cement and sculptures with a unique style to help visitors understand more about the daily scenes, the life of monks and Buddhists in the temple, and the dignified atmosphere. of the Zen Monastery and the genuine monastic lifestyle of this particular temple.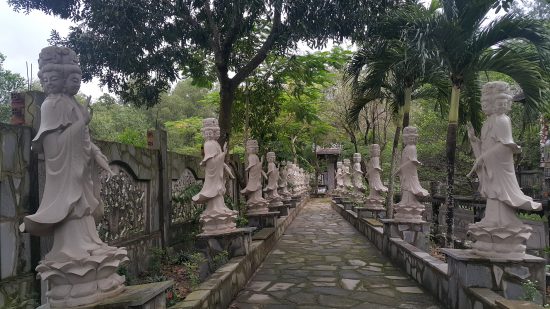 Especially, the pagoda has a work of carving sutras on stone, this can be said to be a record work at Vien Giac Thien Tu, including 3 stone blocks weighing over 400 tons. The stone block weighing more than 1800 tons is engraved with the Pho Mon Sutra, and the entrance to the main hall is decorated with flowers and extremely beautiful Buddha statues. The main hall is also beautifully decorated, dignified and majestic. Looking out from the main hall, there is a very large and majestic reclining Buddha statue, visitors from all over the world visit the temple as if they are lost in a fairyland.

When coming to Dong Nai, stop at a peaceful and pure space, don't forget to visit the pagoda. Along the journey to discover Dong Nai, there will be temples hidden in the mountains so that visitors can get away from the city noise, helping themselves to have unusually peaceful holidays.
Thu Trang