Xuan Loc is a district located in Dong Nai province, famous for places such as Gia Lao mountain, Suoi Vong lake, Chua Chan mountain, fruit orchards. Not only has the potential to develop eco-tourism and spiritual tourism, but it also has many strengths for Xuan Loc district to develop into an attractive tourist complex, attracting tourists.
1. Chua Chan Mountain: also known as Gia Ray mountain, Gia Lao mountain, 800 m high, is the second highest mountain in the South.
With a towering height of about 837 m above sea level and a slope of about 30-35 degrees, from afar, visitors will see 3 consecutive hills forming an arc, looking like an upside down bowl. On the mountain, there is Buu Quang pagoda at an altitude of nearly 500 m, a banyan tree with 3 roots, a banyan tree with 9 roots, Bao Dai tea garden....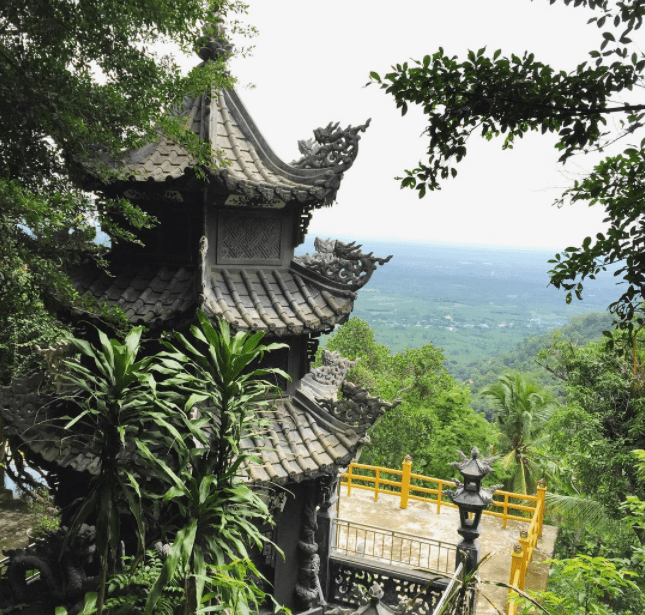 On the journey to discover Chua Chan mountain, visitors will experience the lush green nature full of vitality and the impressive natural masterpiece famous for the mysterious 3-root banyan tree. The higher you go, the more visitors will be immersed in the floating clouds, floating and immersed in a peaceful space in the middle of nature.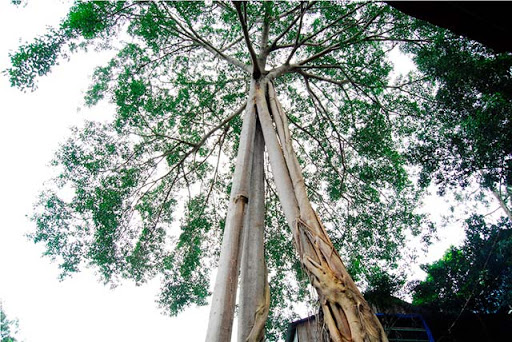 2. Lake Mountain Le: belonging to zone 7, Gia Ray town, Xuan Loc, Dong Nai province ranked scenic relic in 2019. Nui Le lake relic has an area of nearly 90 hectares of water surface. This is the place to receive water from many streams in the area, the lake surface is like a giant mirror in the shape of clouds and surrounding trees. The main experiences when coming here are sightseeing, taking pictures, fishing.
In particular, the Nui Le lake relic is valuable in terms of biodiversity as it is a place to preserve some rare and precious aquatic species and is closely related to the lives of people in Xuan Loc district during the development process develop.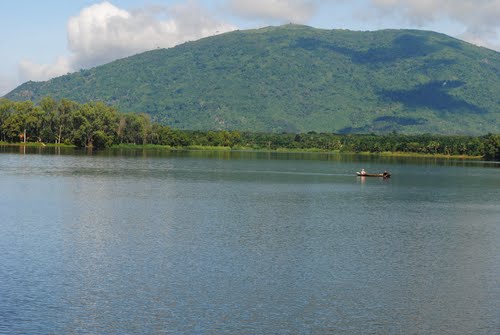 3. Gia Ui Irrigation Lake: in Xuan Tam, Xuan Loc, Dong Nai communes. This is one of the familiar free natural fishing ponds of fishing lovers. Gia Ui Lake is also a tourist attraction, boating to explore the islands in the lake.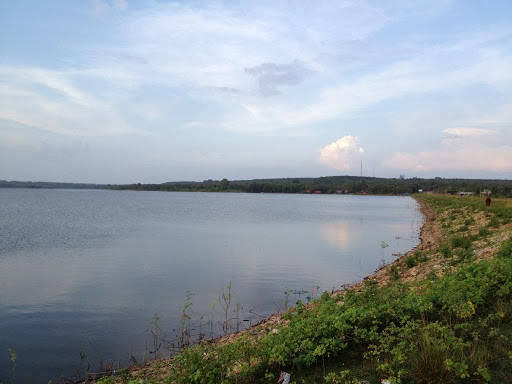 Thanh Xuan