Recently, the Ministry of Culture, Sports and Tourism (VHTTDL) organized a workshop "Planning Vietnam's tourism system in the period of 2021 - 2030, with a vision to 2045".
The workshop was organized to collect opinions, exchange, discuss and contribute to the basic contents of the draft Master Plan on Vietnam's tourism system for the period 2021-2030, with a vision to 2045. will be the basis for reaching consensus on basic orientations and solutions for tourism development in the new period in line with the country's socio-economic development orientations and the sector development strategy; serve as a legal basis to effectively direct and manage the activities of the tourism industry nationwide.
At the seminar, many opinions of tourism experts, representatives of the Department of Tourism Management across the country clarified the current situation, the reality in the localities, the achievements, limitations and suggestions on the tourism activities. issues: Management policy, tourism development; the role of the local government at the provincial level in tourism development; criteria for selection of potential sites to develop into national tourist areas; improve the efficiency and scale of tourism promotion and promotion... At the same time, the comments also suggested clarifying the viewpoints and objectives of tourism development, ensuring feasibility and commensurate with the role of tourism. role as a spearhead economic sector; study and complete spatial orientations, locate the tourism system on a regional scale across the country, as a basis for localities to develop in the coming period; supplement and complete practical solutions from the realities of localities...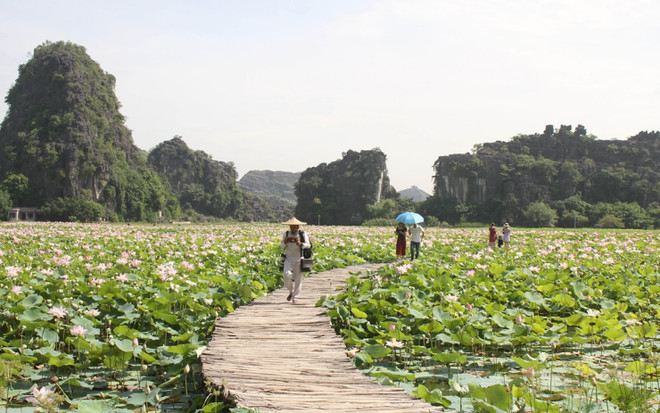 The plan proposes 3 scenarios for development, in which, scenario 2 with favorable growth is determined to be suitable with the current context, meeting the expectation of becoming a spearhead economic sector, completely feasible. exam. Therefore, selected as the Planning option.
DH