In Vietnam, barbs grow in many mountainous provinces, especially in the northern mountainous regions such as Hoa Binh, Lai Chau, Vinh Phuc, Phu Tho, Son La ... After the sudden rains, among the trees green nature forest shines bright pristine flowers.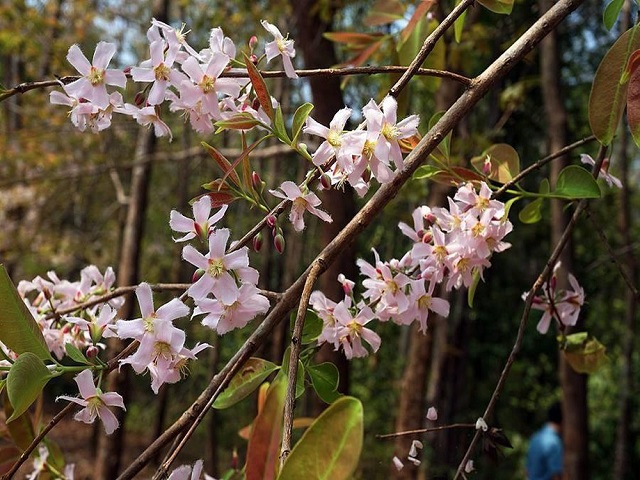 Coming to Dong Nai in this season, along the streets of Vinh Cuu, tourists will have the opportunity to see the blooming flowers of barbs and be regarded as the cherry blossoms of the mountains. Around this time, visitors on the route through the forest DT 761 and the road to the ruins of the Southeastern Party Committee Base will admire the blooming barbs blooming between the deep green of the sky and the forest trees. This is also a time to attract many tourists from inside and outside the province and foreign tourists to visit.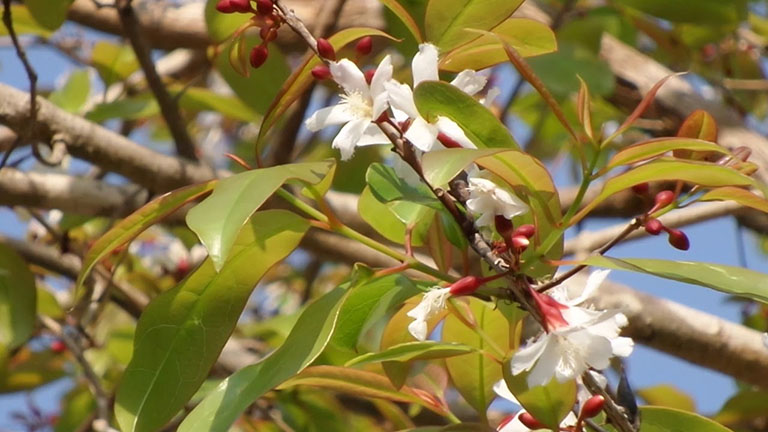 At the Dong Nai Nature and Cultural Reserve, there are 3 types of prongs: peach branches, pink flowers, small petals and red branches, also known as red tops and long, lanceolate leaves. and the leaves are red (should be called red tops). The red tops are white or slightly purple, the petals are narrow and 1-4 cm long, the fruits of the red tops have small eggs. The leaves of the peach tree and the red-crowned prongs are the two most common species grown in the forests of the Dong Nai Nature and Cultural Reserve. The last type of barb that appears in the reserve is the male barbels, which grow less sparsely than the other two so few people know about them.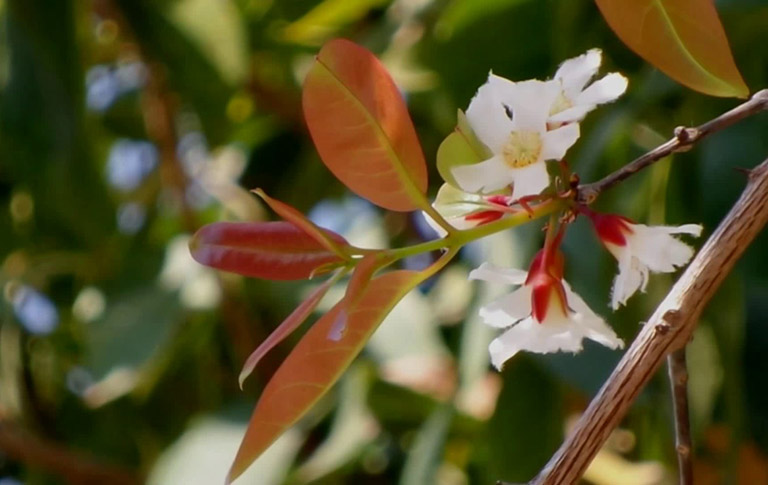 Although it is not luxurious, attractive, it does not have human fascination at first sight, but the Barbs know how to shine to prove its value in this arid land. They are just shy, hiding in the green leaves, but the color is just enough to show the red color as gently as the girls and no less lovely.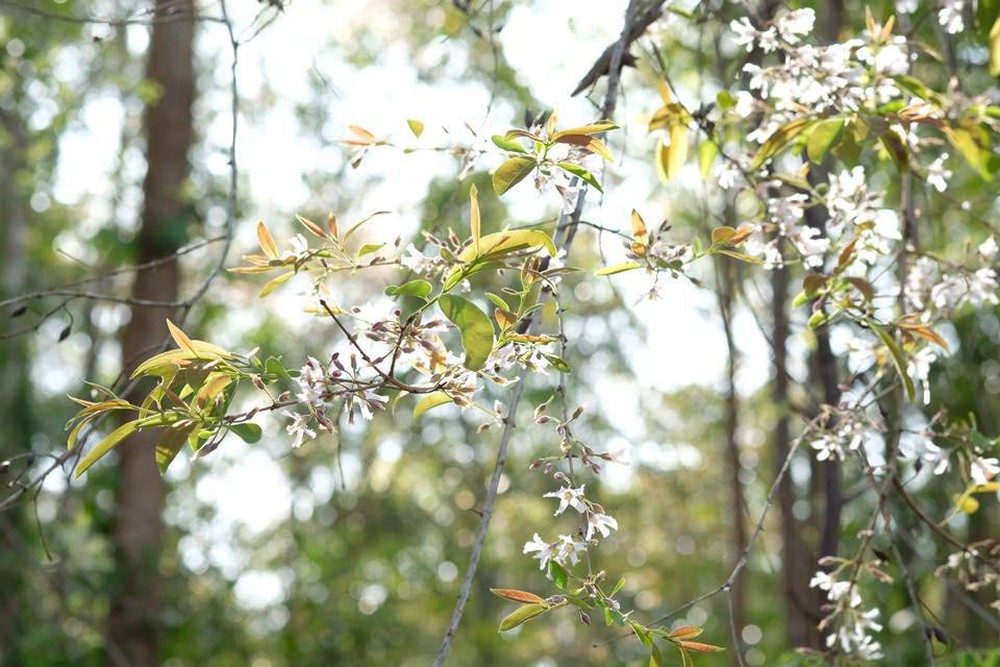 Thu Trang